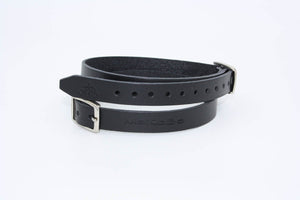 Spur strap, Tuscany colored leather
Spur strap, Tuscan colored leather. Unisex. Made in Italy. Thought for the sealing of the spur and agility fit. Equipped with square metal buckle. Set for a couple.
Available in black and brown.
Makebe
Sempre alla ricerca di un legame tra tradizione ed innovazione Makebe, con la sua esperienza decennale nel settore dell'equitazione, si propone di esprimere attraverso le sue creazioni la vera storia di prodotti che sono sinonimo di stile e di cultura italiana. Le creazioni di Makebe sono interamente realizzate a mano in Italia con materiali originali, come risultato di uno stile di vita che si arricchisce delle piccole soddisfazioni quotidiane, ottenute con impegno e dedizione, creatività e fantasia, utilizzando la tecnologia moderna, ma anche applicando le antiche tradizioni.
Makebe è un marchio che si basa sui valori della famiglia, dell'onestà e della lealtà. La passione è il centro di tutto il lavoro. La diversità e l'unicità sono le pietre miliari della produttività Makebe.
L'attenzione rivolta al cavallo ed al cavaliere si spingono spesso oltre all'equitazione per trovare fonti di ispirazione nel territorio nazionale e internazionale.